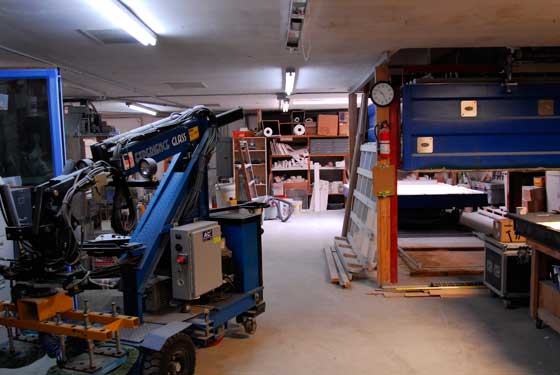 San Diego's Finest Manufacturers of Architectural & Decorative Glass
We are proud to feature San Diego based companies that design and manufacture custom architectural and decorative art glass for use in doors and windows, on countertops, for room and wall dividers, for stairs, stairwells and balustrades, as flooring, and more.
There are many sources out there for plain old glass, but the truly unique designs available from custom glass manufacturers provide architects and designers a whole new realm of possibilities in utilzing glass in your next project!
Some of the manufacturing processes utilized may include glass casting, slumping, fusing, sandblasting, and etching. Designs can range from purely artistic to commercial signage, or any combination thereof.
Details

Written by

Experience Glass

Hits: 2389
Experience Glass opened their doors in 1983, and though they specialize in cast/slumped glass, they are masters of all types of glass production. Their glass has been utilized for a wide variety of applications, and it can be installed in residential as well as commercial settings. Their most popular product is GDS Colorfuse™ Glass.