Architectural Etched Glass and Metal Works by Jay Curtis
Details

Written by

Art Glass and Metal

Hits: 1937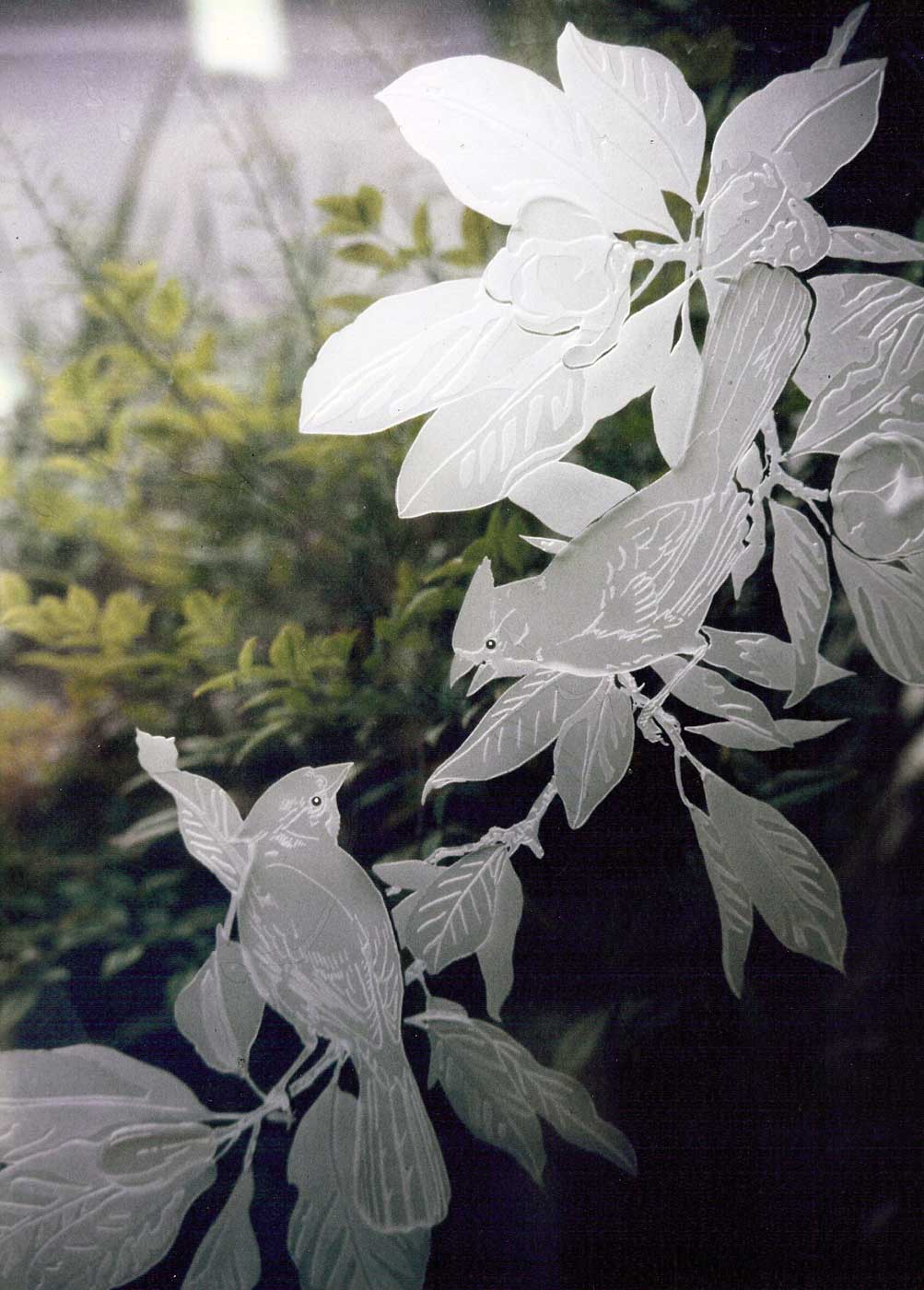 Art Glass and Metal has been producing etched/sandblasted glass in San Diego county for over 40 years. The origins of Art Glass and Metal were developed by creating ever more intricate etched glass and carved glass designs. Over the years and hundreds of commissions later, the techniques of casting and slumping glass and water-jet cutting have also been added to Jay's repertoire. These art glass techniques have enabled him to create a wide range of artistic styles, as evidenced by his large portfolio of original designs.
Overview of the process and ideas for applications of sandblasted glass
Sand blasted glass etching and sand carving are ways of creating images on glass. Sandblasting allows for greater variation through the use of different degrees of coarseness in sand, and also for depth blasting via additional time and pressure, giving the finished product a rich textured appearance.
Patterns and designs can be achieved by creating a mask of rubber vinyl which is impervious to the abrasive force of the grit from the sandblaster. The mask can be hand cut or computer cut, depending on the design. Particles of abrasives much harder than glass are then shot forcibly against the glass surface, wearing it away. Portions of the glass that are to remain clear are masked during sandblasting. The sandblasting technique is also used to obscure visibility through glass, though diffused light can still pass through it.
Sand carving is achieved by blasting away the glass for longer periods to get layers of depth. It is necessary to use thicker pieces of glass for this, and the various depths are made by cutting away more of the exposed areas each with each pass. This can sometimes be a long and intricate process, but is desirable for its three-dimensional appearance.

Etched glass dividers, doors, windows and shower surrounds are some of the most popular architectural uses of sandblasted glass. Sandblasted glass can be used in numerous interior design applications, in both residential and commercial settings: doors, shower screens, partitions and interior screens, glass counter tops and furniture, etc.
Architectural Uses of Sandblasted Glass
Jay's 40 years of experience and artistic abilities allow him to put incredible artistic details in his art works.
Sandblasting effects on shower doors can create wonderfully frosted looks to compliment the appearance of any bathroom. Sandblasted shower surround designs often include waves and/or more ornate such as pictorial sea life scenes. Sandblasted glass window panels on front doors are popular and can really add elegance to the front door of a home. Commercial storefronts and doors may feature sandblasted company logos and business names.
For more information on Jay's process, please visit his website.